Why Lemongrass Tea should be avoided during pregnancy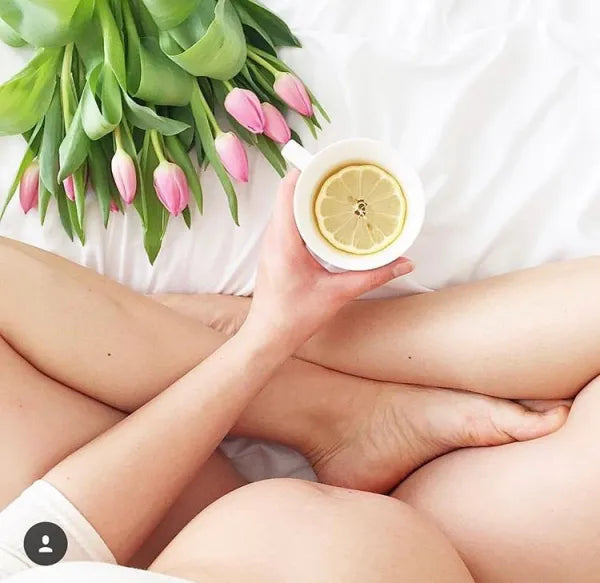 One of my absolute favourites is Ginger and Lemongrass Tea, nothing quite beats that for me on a cold wintery morning. BUT for our pregnant mamas out there, sadly this is one that should be avoided.
There are two troublesome compounds found in Lemongrass for expecting Mums. Citral & Mycrene. These can both have adverse effects on pregnancy when consumed in high doses such as concentrated forms like teas and supplements.
Lets take you through some of the dangers for both Mum and Bub to be aware of.
POSSIBLE EFFECTS OF LEMONGRASS ON THE MOTHER
1- Lemongrass can affect blood sugar regulation. If an expectant Mother has gestational Diabetes or type two Diabetes, consuming too much lemongrass could lead to a sudden decrease in her blood sugar levels. This may cause dizziness, blurred vision, fatigue and nausea.
2- Traditionally Lemongrass tea has been used to assist women to bring on menstruation. High doses may trigger menstrual flow and may trigger the rupture of the foetal membrane which may cause a miscarriage.
POSSIBLE SIDE EFFECTS OF LEMONGRASS ON AN UNBORN BABY
1- Lemongrass tea may cause skeletal abnormalities in unborn babies
2- Lemongrass tea may hamper the cell multiplication in a developing foetus and cause poor growth.
POSSIBLE SIDE EFFECTS OF LEMONGRASS ON A NEWBORN BREASTFED BABY
1- Lemongrass can trigger allergic reactions in newborns who are breastfed by Mothers consuming Lemongrass Tea.
WHY MATERNITEA PREGNANCY TEAS ARE BEST IN THE MARKET
All of MaterniTeas blends have been professionally developed by a highly qualified team of Naturopaths, Dietitians and Certified Australian Tea Master. We have created our range of pregnancy and breastfeeding teas consulting with experts across the globe to ensure we are bringing the most trusted and most effective blends to our customers.
We know there are competitors out there who sadly use some of the ingredients we know not to be safe or recommended during pregnancy in their blends and we want to educate Mums-to-be as much as possible to help them make informed choices about the products they use during this precious time of life to help protect themselves and their babies.
Our recommended alternatives to Lemongrass Tea:
ActiviTea, for Energy And Immunity